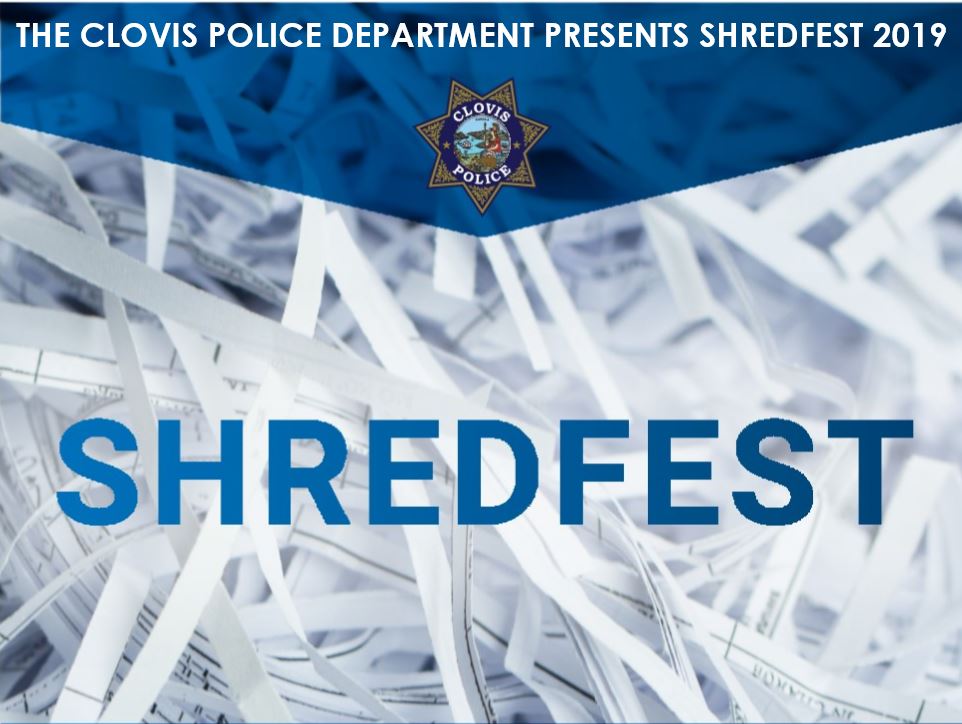 It's the age of the Internet. You've probably got a ton of important info on digital media. Your laptop's password-protected. Your external hard drive's encrypted. Your smartphone has an app that not only hides your passwords but requires more than one way to access everything. You might even be on a VPN, or virtual private network, at home or work that keeps Internet access and use between you and you, so to speak.
But paper isn't gone for good just yet. You probably still have around the house hard copies of things you wouldn't want just anyone to get their hands on. That old desk drawer you've been stuffing junk mail, receipts, invoices, and old bills in since you-can't-remember? Cleaning it out one rainy day, you might just accidentally throw away clues to who you are, how you spend, and so on -- clues that identity thieves can steal and exploit. Luckily, Lithia Nissan of Clovis is here to help prevent that.
On November 2, from 9 AM-2 PM,* we're partnering once again with the Clovis Police Department for another 2019 Shredfest event. This time, it'll be at Buchanan High School, 1560 North Minnewawa Ave here in Clovis. Bring those old boxes** full of correspondence, medical data, and other banking and personal info to us, and our team will destroy it for you onsite. It's % free, and for added peace of mind, we'll provide you with helpful info on how to prevent ID theft. While you're here, you can meet our community partners, the Clovis Police Department, as well as our city's Chief of Police, the police pupper that's head of the K9 unit, and others, not to mention get a look at a cool MRAP vehicle.

Once you've disposed of that old paperwork, stop by our Nissan dealership here at 370 W Herndon Av. We're a little over 2 miles or about 5 minutes south, near the corner of North Peach Ave and Herndon, right across the street from the Herndon Campus of Clovis Community College. There, you'll find both new and used Nissan cars, trucks, and SUVs and pre-owned vehicles from like Toyota, Chevrolet, and Ford, among others, and we'll be glad to help you get behind your next driver's wheel.
We look forward to seeing you at Shredfest!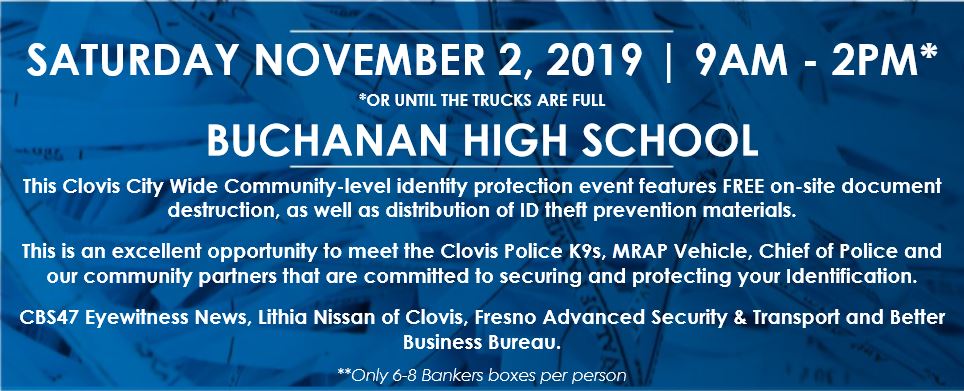 *Or until the trucks are filled
**Limit of 6-8 banker's boxes per person