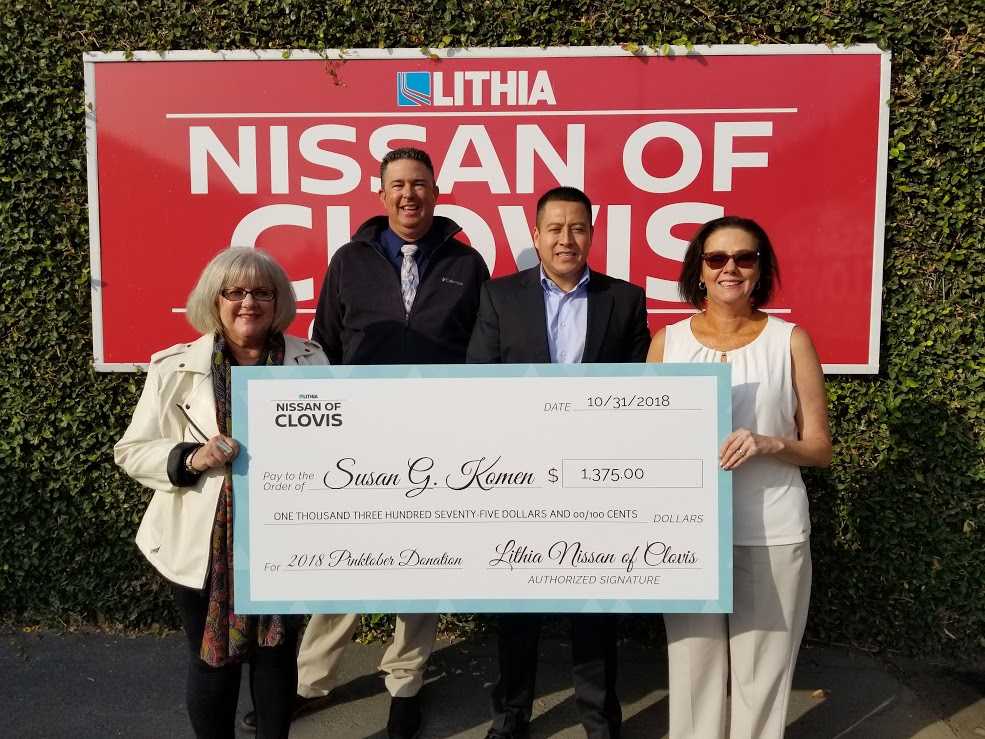 October is Susan G. Komen Breast Cancer Awareness Month, and our Nissan dealership is already in full swing supporting the annual campaign. After all, breast cancer is the most common cancer among women in the U.S. and around the world. According to American Cancer Society, in 2019, about 268,600 new cases will be diagnosed here alone -- a startling statistic.
A figure like that springs a lot of people into action, especially us. Other than sporting the highly recognizable pink ribbon to encourage conversation, or sharing stories and awareness on Facebook, Instagram, Twitter, or LinkedIn, some ways many help are to:
Make one-time or monthly donations to the National Breast Cancer Foundation to help a woman in need get the mammogram she deserves
Host fundraisers, or
Volunteer with the NBCF via the Helping Women Now program
... and there are many other ways to get involved in helping the cause.
We at Lithia Nissan of Clovis, for our part, will be donating $50 to the breast cancer foundation Susan G. Komen for every new Nissan sold, whether that's a new Nissan Altima car or Nissan Frontier truck, Nissan Rogue SUV or Nissan NV Cargo van. Just last year, we donated $1,375 at the end of October, and this year, we're looking forward once again to giving back to the community we love and reaching our goal.
Take the ride out to see us here at 370 West Herndon Ave in Clovis today for a test drive in your favorite new Nissan model. Like what you drive, and decide to take it home, and you, too, can be a part of our efforts. We hope to see you soon!