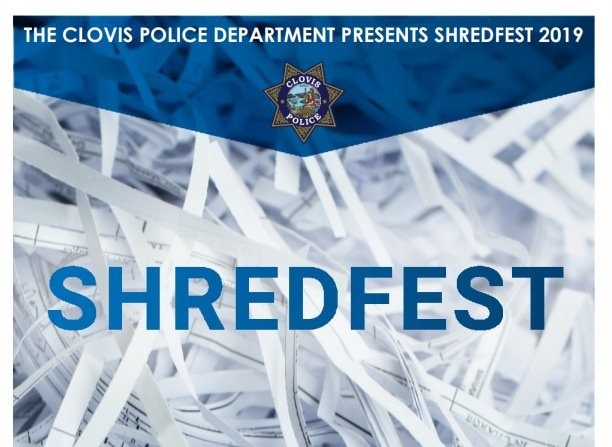 These days, ways abound to keep sensitive information safe on digital media. Many laptops and external hard drives have encryption, smartphones feature apps for hiding passwords as well as requiring only one way to input them, VPN connectivity keeps Internet access and use private, and more.
However, many of us still have hard copies of potentially compromising info around the house. One moment, you could be cleaning out that junk drawer full of old receipts, and the next, you could be accidentally throwing away identifiers that identity thieves can end up getting their hands on. Luckily, you've got the Lithia Nissan of Clovis family to help look out for you.
On August 24th, from 9AM-2PM,* join us, in partnership with the Clovis Police Department, at the Clovis Rodeo Grounds just off Rodeo Drive, behind Clark Intermediate School, for our 2019 Shredfest event. Bring those old boxes** of bills, junk mail, commercial receipts, childcare and school-related correspondence, medical paperwork, and other account, financial, and personal info for our team to destroy for you onsite. It's 100% free, and we'll be happy to send you off with loads of good info on ID theft prevention so that you can stay safe from predation in today's digital world. While you're here, you can even meet the Clovis Police Department, our city's Chief of Police, the furry four-legged deputy that heads the K9 unit, and other community partners, not to mention check out the former's awesome MRAP vehicle.

When your old paperwork's shredded, you're welcome to visit our dealership here at 370 W Herndon Ave. It's just a little over 2 miles (about 5 minutes) away from the Clovis Rodeo, near the corner of N Peach Ave and Herndon Ave, right across the street from the Clovis Community College. We're home to a huge selection of new and used Nissan cars, trucks, and SUVs as well as pre-owned vehicles from like Toyota, Honda, and Hyundai, among others, and we'll be glad to help you step into your next driver's seat. See you at Shredfest!

*Or until the trucks are filled
**Limit of 6-8 banker's boxes per person