2019 Nissan Titan Exterior Features
Find Yours
View Specials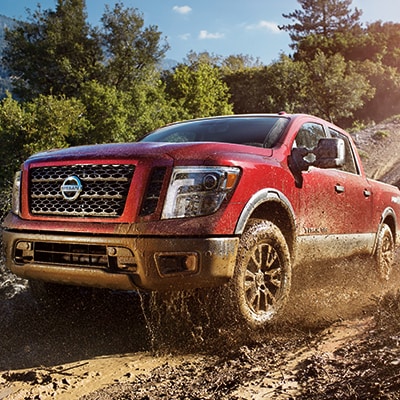 Body Frame
Where Reliable and Rugged Converge
When you think of dependability on the job, the Nissan TITAN should immediately come to mind. This model's high-strength steel platform - reinforced with a full box, full-length ladder frame - is complemented by differential upgrades, more powerful brakes, and a responsive double-wishbone front suspension, helping you get the very best out of a common work day.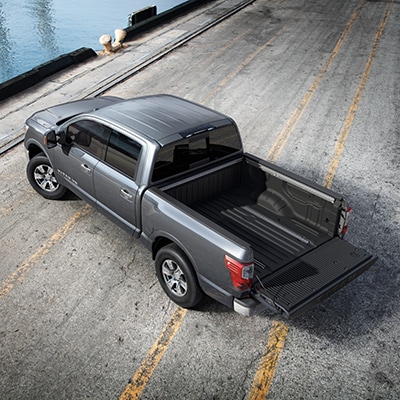 Endurance® V8 Gas Engine
Put on a Show
How is the Nissan TITAN capable of towing over 9,000 pounds of commercial and trailer equipment? Support from an available Endurance® V8 gas engine certainly contributes. This explosive powertrain, matched to a new seven-speed automatic transmission for consistency in production, creates 390 horsepower and 394 pound-feet to keep you moving swiftly in every setting.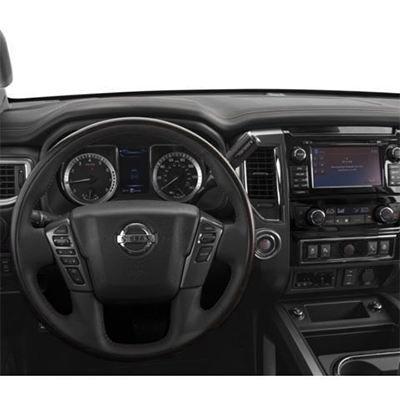 Remote Trailer Light Check
Intuitive Safety Precautions
Checking on your vehicle's lights is always important, especially when it comes to a truck towing heavy equipment or hauling rigorous payloads. And with the Remote Trailer Light Check System, configured with your Nissan Intelligent Key®, you can quickly run through respective lights ahead of departure to ensure everything is functioning properly.

2019 Nissan Titan Interior Features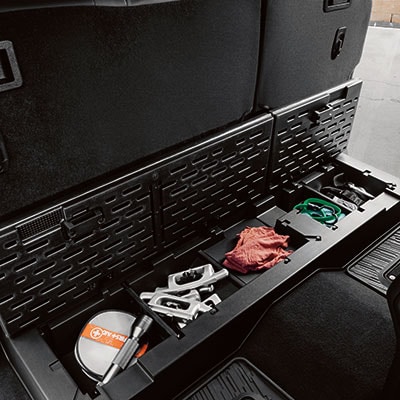 Cabin Storage
Hidden Volume Means More Room
For many truck operators with commercial work endeavors, the inside of your vehicle very much serves as a common office space. And with creative storage options of the Nissan TITAN, you can remain organized and ready to maximize projects around the clock. From a lockable rear seat cargo organizer to deep center consoles that support your laptop and other files, preparation remains the expectation for your experience.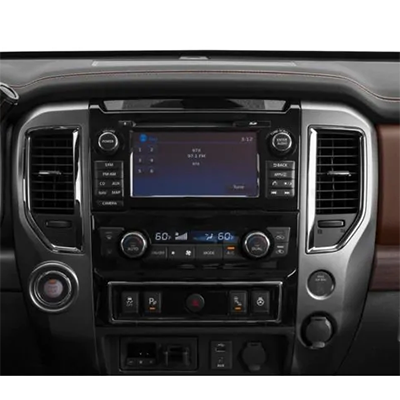 Fender® Premium Sound System
Add to Audio Experiences
Feel like something is missing from your current music streaming and podcast playing experiences behind the wheel? In the Nissan TITAN, you'll cherish these moments and look forward to future trips you get to spend seated inside. An available 12-speaker Fender® Premium Sound System with built-in subwoofers can enhance audio quality in this manner, turning the cabin into a venue for engaging travel entertainment.