2018 Nissan Titan Exterior Features
Find Yours
View Specials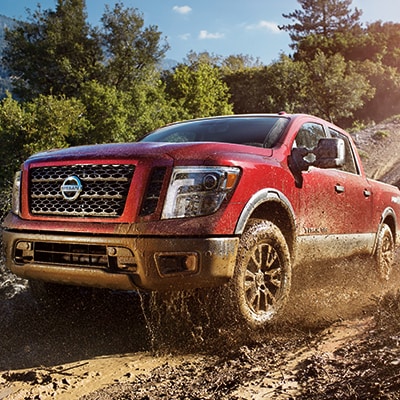 2018 Nissan Titan Exterior Features
Endurance V8 Engine
Where Class-Leading Power Comes From
With a best-in-class engine that produces standard 390 horsepower, the new Nissan Titan tests the boundaries of workplace potential to enhance productivity while on the job. Based on towing expectations, thanks to 394 pound-feet, this mission is a success. This new Nissan truck leads its class in towing capacity at 9,740 pounds.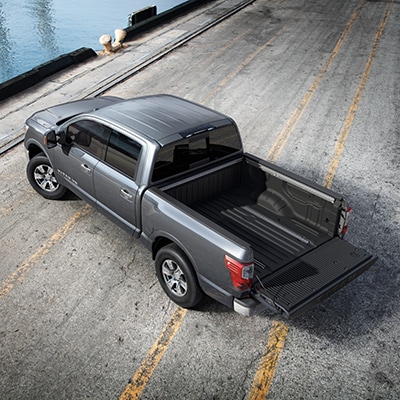 Removable Design
Creativity to Create Space
The new Nissan Titan proves that space always has room for adjustments, especially when it comes to the design of your truck. Class-exclusive removable Titan boxes open room for storage and seamless tie-downs of commercial items. The First-in-segment rear seat delete option even cancels your back row to expand truck bed space with a flat rear-load floor addition and rear wall tie-down hooks also added.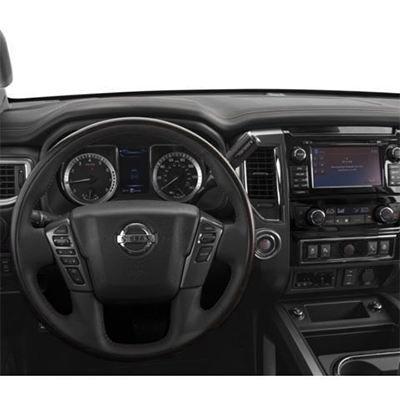 Intelligent Key
Checking In
Your key fob may not generate much excitement for most trucks, but the new Nissan Titan is certainly unlike any other rugged options in the segment. An intelligent key with class-exclusive trailer light check allows you to confirm your trailer light's functionality with the press of a button, helping to ensure safety for both you and others with heavy equipment hitched on.

2018 Nissan Titan Additional Features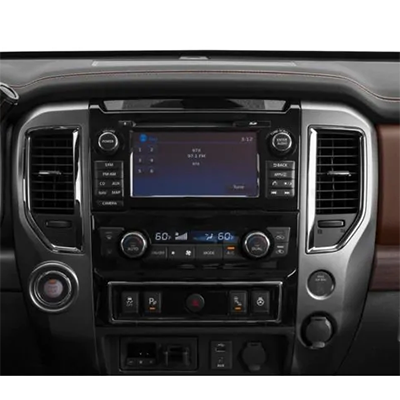 2018 Nissan Titan Interior Features
Intelligent Around View Monitor
Survey with Precision
Gain a greater understanding of your surroundings with the class-exclusive intelligent around view monitor, available for the new Nissan Titan. This feature goes beyond general rear vision camera capabilities to capture more of the environment, essential when backing out with a heavy payload on-board. Remain safe and confident in what obstacles may suddenly appear as you depart for the day.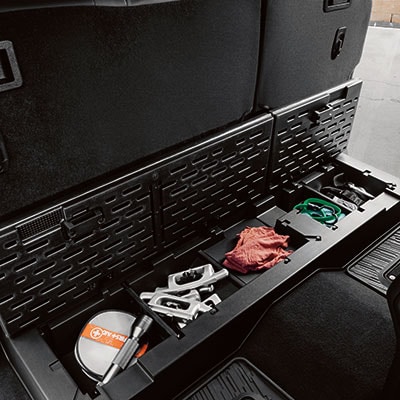 Under-Seat Storage
Secure Belongings Before Departure
Wish to keep your valuables out of sight and secure upon exit? With creative under-seat storage bins that lock when placing your personal belongings inside, you can enjoy reassurance for the technology and more expensive items you end up leaving behind. The new Nissan Titan proves innovative with even the less obvious details.