2018 Nissan Altima Exterior Features
Find Yours
View Specials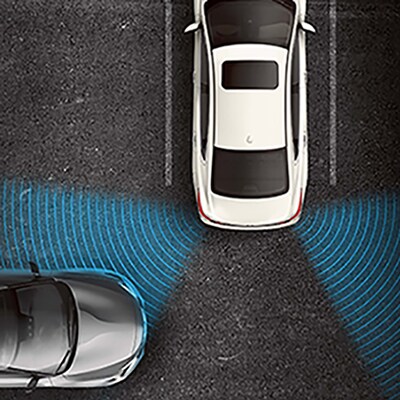 Safety Technology
Built-In Monitoring and Response to Surroundings
A vehicle that consistently assesses other car's positions, pedestrians, objects and on-road developments will ultimately deliver the peace of mind and commuting confidence you deserve as a driver. This intuitive description fits the new Nissan Altima well, with radar detection and camera inputs supporting features such as standard intelligent forward collision warning and auto emergency braking.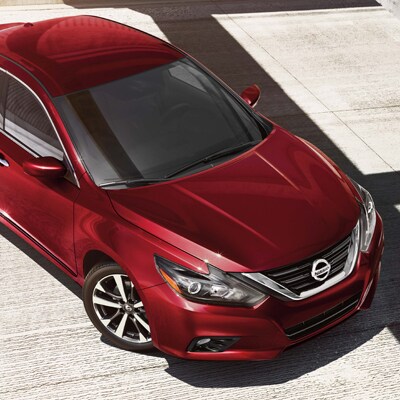 Design
The Intersection of Sport and Style
Aerodynamic, properly proportioned and elegant in its design, the new Nissan Altima adds flair to the sports sedan segment for a confident look you'll be happy to show off. Exterior highlights that support this stylish optimism include available 18-inch alloy wheels, LED headlights and an athletic-looking rear spoiler.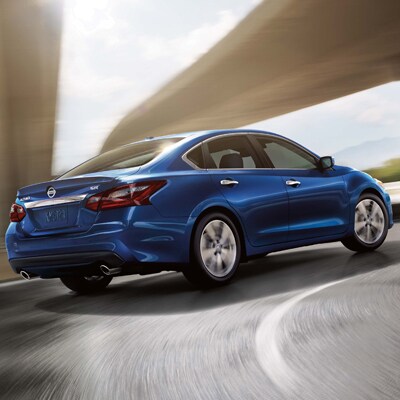 Performance
Less Pumping Gas, More Driving
Through a standard four-cylinder engine that generates a respectable 179 horsepower, the new Nissan Altima limits your frequency of visits to the pumps with impressive efficiency on daily commutes to and from work. These 38 miles per gallon highway fuel economy estimates presents value for your routine driving.

2018 Nissan Altima Interior Features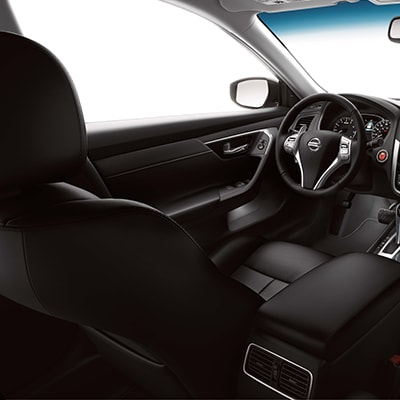 Leather Upholstery
A Lavish Layout Awaits
Relaxation is a clear expectation for any passenger seated inside of the 2018 Nissan Altima. This new Nissan sports sedan comes with available leather upholstery and a leather-wrapped steering wheel to create this serene type of environment, pairing a lavish feel with a classy look.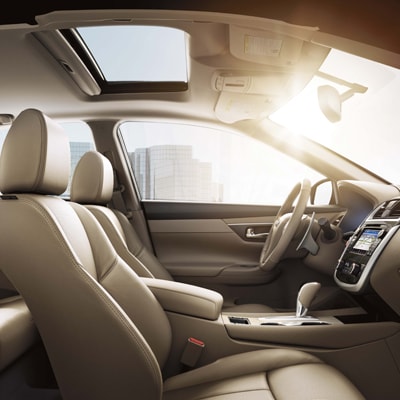 Panoramic Sunroof
Letting the Sunshine In
The weather is often beautiful here in Clovis, CA, and you'll want to maximize summertime cruises around the area inside the new Nissan Altima through an available panoramic sunroof. Easy to access up above, you can let the fresh air and warm rays in for a greater appreciation of these moments spent seated inside.