2019 Nissan Kicks Exterior Features
Find Yours
View Specials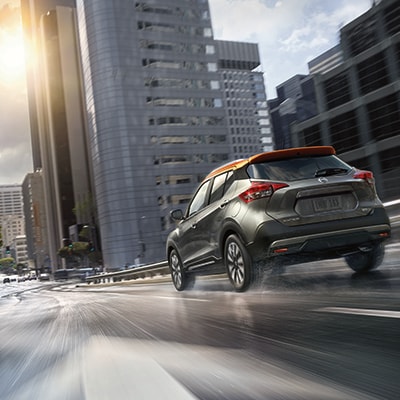 Nissan Intelligent Mobility™
Interpret What's Around You
Are you confident in your awareness of surroundings when positioned behind the wheel? Many developments, from a pedestrian unexpectedly crossing to a vehicle veering, can happen all at once to impact your comfort levels in terms of safety and security. But in the new Nissan Kicks, incorporating Nissan Intelligent Mobility™ systems such as automatic emergency braking and blind-spot warning, you'll feel supported by audible alerts and intervention measures in these surprising moments.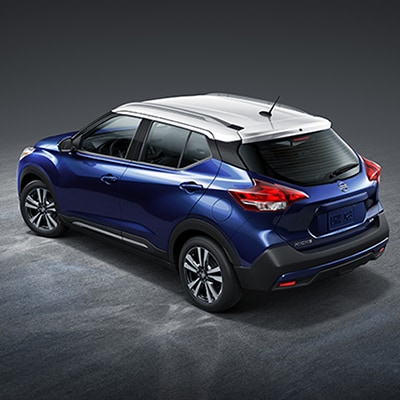 Fuel Economy
Class-Leading Efficiency Expectations
Beyond the consistent ride quality and sharp handling that the new Nissan Kicks is well known and highly regarded for, this popular compact crossover stands out in another relevant performance category. With standard fuel economy estimates of 31 miles per gallon city and 36 miles per gallon highway, efficiency on the move translates to every setting for fewer delays and longer periods between gas station visits.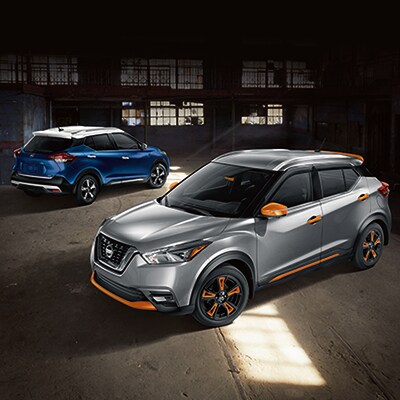 Roof Rails
Stylish Tie-Down Utility
The flair this new Nissan model presents - incorporating the Kicks Color Studio for your own custom touch on appearance - is accompanied by features and design qualities that make your travel run smoothly and come naturally. Built-in roof rails are an example of this modern utility on display, saving you cabin space inside while fixing your camping gear, sports bike or other forms of adventuresome equipment up top.

2019 Nissan Kicks Interior Features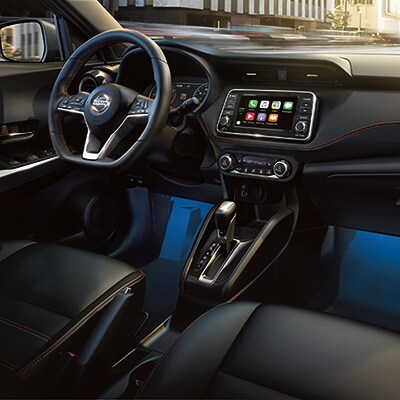 Zero Gravity Seats
Less Tiresome, More Rewarding
Designed with space-age technology influence, the front row of your new Nissan Kicks position is crafted to go far beyond the comfort expectations of other crossovers. These zero gravity seats are engineered to reduce fatigue for your journey, offering adaptable support that keeps you engaged for the duration of longer drives in moments you may naturally begin to grow restless.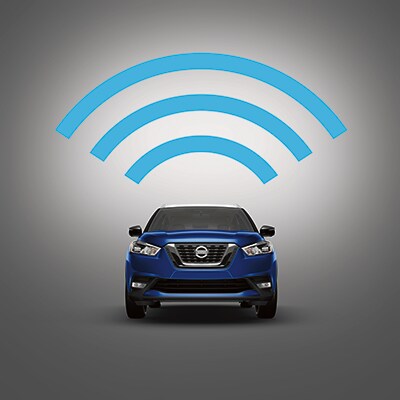 Smartphone App Integration
Incorporate your Favorite Mobile Features
With Apple CarPlay™ and Android Auto™ compatibility, the new Nissan Kicks ensures that you remain connected to your favorite modern applications even after climbing in. From messaging services you prefer to the music streaming you seemingly can't go without, these digital highlights are all incorporated into a seamless touchscreen interface that features voice-activated access.