Nissan Pathfinder
Find Yours
View Specials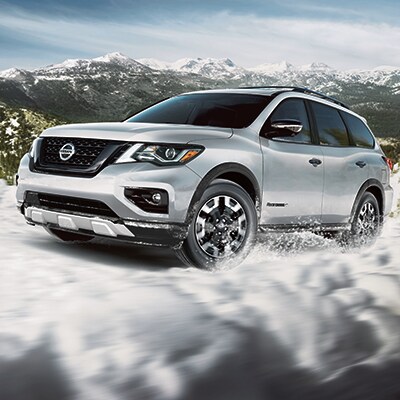 Optional All-Wheel Drive
Traction and Peace of Mind When You Need It Most
With its standard three rows and seating for up to seven people, the Nissan Pathfinder is a prefect option for family-friendly driving. When safety and security are at the top of your SUV must-have list, the Pathfinder also has optional all-wheel drive available across all trims. Front-wheel drive is standard, but for wet roads and slippery conditions, opting for all-wheel drive instead will give you the added security and traction you're looking for.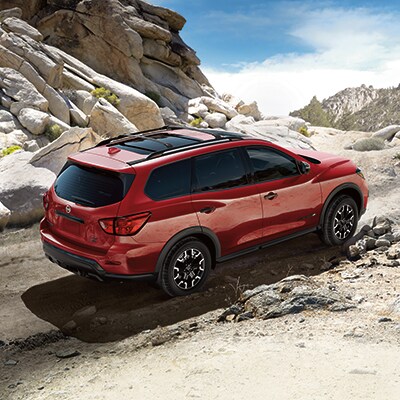 Standard V6 Power
Merging onto the Highway, Made Easier and More Efficient
Regardless of which trim level you choose, every Pathfinder comes standard with a robust 284 horsepower and 259 pound-feet of torque from a base V6 engine. This responsive and smooth-handling powertrain delivers power when you need it most, and helps you ferry your family around safely.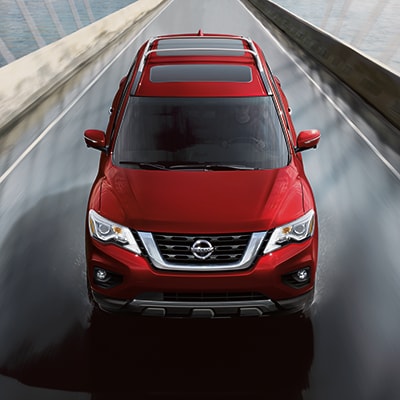 Impressive Towing and Hauling Ability
Do More than with the Typical Crossover
Not only can the Nissan Pathfinder get you, and your family, safely to your destination, it can also help you haul a lot of gear at the same time. This SUV beats other crossovers hands down, with 6,000 pounds of towing ability, and it can haul heavier loads as well, with up to 1,699 pounds of payload capacity.

More Features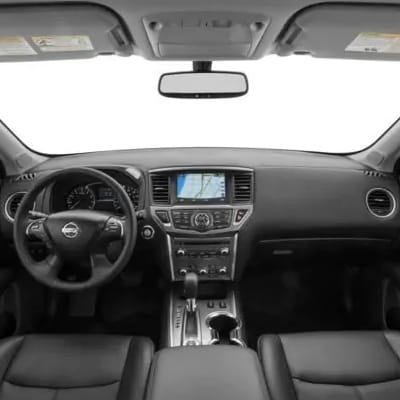 Staying Connected While on the Road
Standard Features Cover All Your Bases
Nissan understands that drivers today need the latest technologies in order to stay safely connected to their families and the outside world while they're on the road, and they deliver. Every Pathfinder trim comes with a comprehensive list of tech features standard, including a touchscreen display, Bluetooth, satellite radio, and two types of USB port connectivity.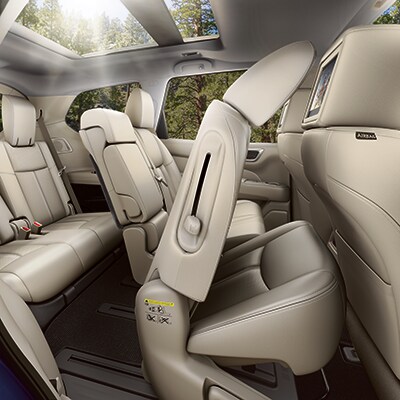 Customization Options
Outfit Your SUV with Add-Ons
For drivers who need more features than the standard roster, Nissan also makes a special edition Pathfinder, called the Rock Creek Edition. This top-of-the-line version includes unique design elements, as well as a tow hook, wiring harness, and more, to make every adventure you take easier and more fun.